In honor of Father's Day approaching, we wanted to share with you some of our absolute favorite hair care products for men. Here are four we love that are available in our salon:
Reuzel Hair Tonics (Blue Tonic and Grooming Tonic are our top picks): The Reuzel Hair Tonic experience is one of the best available! Their oil based formulas keep hair in place throughout the day. Reuzel has formulated their products so that they will create a healthy, natural shine without weighing hair down.Tonic is applied and massaged vigorously to stimulate and cleanse the scalp.
And here's an insider tip: with the warmer weather here, we like to keep the tonic refrigerated to enhance the experience as well as maintain a cool, refreshed look during the hot & humid summer months.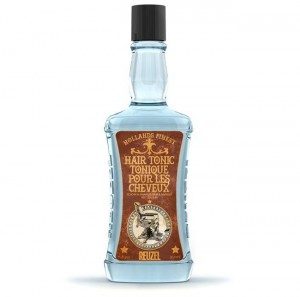 Layrite Grooming Spray: This lightweight spray creates a dry style that won't leave your hair feeling overly stiff or crispy. **Bonus** This product is being given away for FREE through June 18th with the in-salon purchase of any gift card valued at $50 or more (click here for details). Layrite Grooming Spray is used to create a bit volume during the drying process and pairs exceptionally well with our next pick…
Layrite Original Pomade: This product provides excellent all-day hold for short, fine, or normal hair and can be used to create put-together or messy styles with a medium shine. The superior hold and medium shine are ideal for messy wet looks including textured crew cuts, fades, fauxhawks, quiffs, and spikes, or classic put-together styles including slick-backs, side parts, and low pomp's.
Kerastase Capital Force Gel: This non-sticky gel formula creates a medium hold without annoying residue.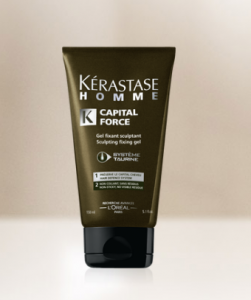 All of these products are available for purchase at the Salon! Come in and talk to one of our experienced stylists about what products are right for your hair and find out more tips and tricks on how to properly use them!
Salon Vanity is a Philadelphia Salon located on the corners of 17th and Walnut in Rittenhouse Square. Want more gorgeous? Stay up to date with all things hair by following us on social media!