Unlike #fiidnt, there's no secret to how this word came about! Blonde + Brunette = Bronde. But it's so much more than just a fun word, it's a gorgeous look that's sweeping the nation. We've gathered up three of our favorite Salon Vanity bronde transformations to share with you how the particular look was achieved. Let's get started, shall we? Our first look is a long, layered bronde, much like the look seen on J. Lo. Using a balayage technique starting near the roots, Vanity Stylist Ashley was able to provide the client with depth. The beautiful hue of honey blonde paired with the client's dark brown natural hair creates a medium-bronde that's absolutely to-die-for!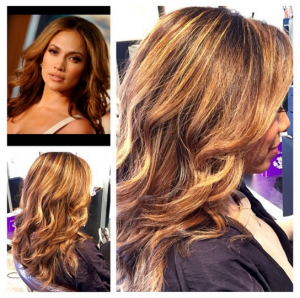 This next client opted for more of an ombre-look, much like that of Kim Kardashian-West. Vanity Stylist Marisa painted this balayage with precision, shying away from the roots and focusing more on framing the face and lightening the tips using a champage shade of blonde.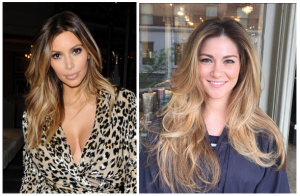 And lastly, on the lighter side of bronde, Vanity Stylist Jennie worked with her client to transform her ashy brown into SJP bronde! Working even lower from the root for a more dramatic ombre.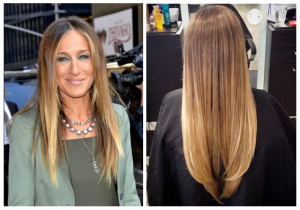 Achieving bronde status is as simple as requesting an appointment.
Our expert stylists will work with you on the exact shade and look that will work best for your skin tone and face shape. So come in, go bronde, and start having more fun! We've seen celebrities like J. Lo, Kim Kardashian-West and Sarah Jessica Parker sporting the bronde look this year. Tell us in the comments which celeb you think wore it best!
Salon Vanity is a Philadelphia Salon located on the corners of 17th and Walnut in Rittenhouse Square. Want more gorgeous? Stay up to date with all things hair by following us on social media!